SF Proof of Vaccination Requirement
Click Here
Course Dates: November 11-13, 2021
Westin St. Francis Hotel
San Francisco, CA
Course #MOT22001
Course Chairs
Andrew N. Goldberg, MD, MSCE, FACS
Professor and Vice Chair
Director, Division of Rhinology and Sinus Surgery
Department of Otolaryngology – Head and Neck Surgery
University of California, San Francisco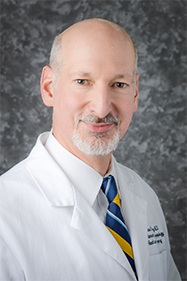 Andrew H. Murr, MD, FACS
Professor and Chair
Department of Otolaryngology – Head and Neck Surgery
University of California, San Francisco
Take a deep dive into the current practice of otolaryngology and head and neck surgery with this two-and-a-half-day live course, presented by the UC San Francisco Department of Otolaryngology – Head and Neck Surgery.
 
Topics:
This course provides a broad update on topics pertaining to the current practice of Otolaryngology – Head and Neck surgery, including:
Rhinology and Sinus Surgery
Laryngology
Endoscopic Skull Base Surgery
Otology/Neurotology 
Allergy
Head and Neck Oncologic Surgery
Sialendoscopy
Head and Neck Reconstructive Surgery
Sleep Apnea
Pediatric Otolaryngology
Facial Plastic Surgery
General Otolaryngology

Dynamic content will be provided in short-format lightning rounds, videos, a panel discussion, traditional lectures and Q&A opportunities.
 
The course will also feature special guest keynote lectures on cutting-edge topics, including speech neuroprosthesis, the latest information on the COVID-19 pandemic, the HPV epidemic in head and neck cancer, and artificial intelligence in medicine from leaders in the field:
 
Edward Chang, MD
Chair, Department of Neurological Surgery, UCSF
 
George Rutherford, III, MD
Professor, Epidemiology & Biostatistics, UCSF
Director, Prevention and Public Health Group
 
Carole Fakhry, MD
Director, Johns Hopkins Head and Neck Cancer Center and
Professor of Otolaryngology - Head and Neck Surgery, Johns Hopkins Medicine
 
Christopher Hess, MD, PhD
Alexander R. Margulis Distinguished Professor and
Chair, Department of Radiology and Biomedical Imaging, UCSF
 
An exhibit hall will showcase the latest technology, devices and systems.
 
Registrants will have access to the course content on-demand for 30 days after the live conference so you can re-watch or catch up on any sessions you may have missed.