Course Dates: November 9 - 11, 2023
Hotel Nikko
San Francisco, CA
Course #MOT24001
Course Chairs
Andrew N. Goldberg, MD, MSCE, FACS
Professor and Vice Chair
Director, Division of Rhinology and Sinus Surgery
Department of Otolaryngology – Head and Neck Surgery
University of California, San Francisco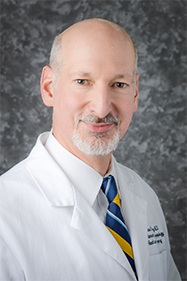 Andrew H. Murr, MD, FACS
Professor and Chair
Department of Otolaryngology – Head and Neck Surgery
University of California, San Francisco
Take a deep dive into the current practice of otolaryngology and head and neck surgery with this two-and-a-half-day live course, presented by the UC San Francisco Department of Otolaryngology – Head and Neck Surgery.
 
Topics:
This course provides a broad update on topics pertaining to the current practice of Otolaryngology – Head and Neck surgery, including:
Rhinology and Sinus Surgery
Laryngology
Endoscopic Skull Base Surgery
Otology/Neurotology 
Allergy
Head and Neck Oncologic Surgery
Sialendoscopy
Head and Neck Reconstructive Surgery
Sleep Apnea
Pediatric Otolaryngology
Facial Plastic Surgery
General Otolaryngology

Dynamic content will be provided in short-format lightning rounds, videos, a panel discussion, traditional lectures and Q&A opportunities.
 
An exhibit hall will showcase the latest technology, devices and systems.